Cross – Curricular Enrichment Week 2021 on Ocean Conservation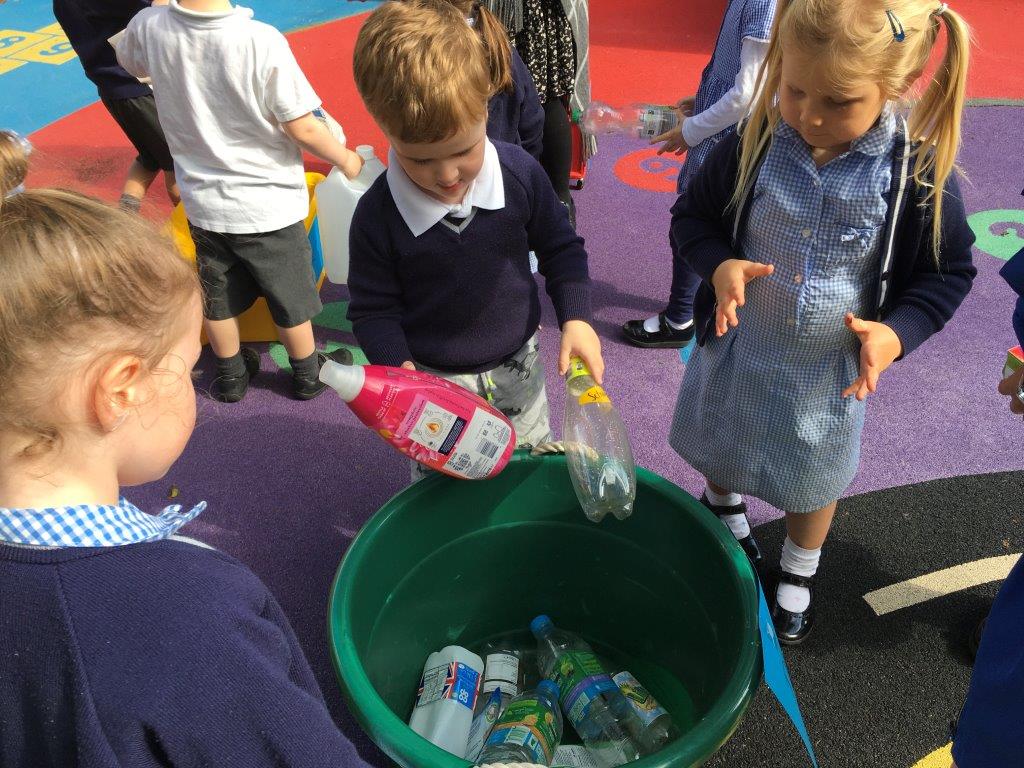 Message from Ms Gracie-Langrick – Head Teacher
A core value of a CHS education is the fact that we help to develop our pupils Global Perspective and their compassion towards becoming active agents of change within our world, and of tomorrow's world. Our immersion into our Curriculum Week theme of 'Ocean Pollution', organised by Mrs Hewes has demonstrated our own commitment as a school to sustainability and towards our stewardship of our planet. Our pupils have immersed themselves into exploring how our oceans, 'the engines of all life on this planet', are increasingly coming under threat, notably from the deadly effect of plastics pollution on wildlife, and the ways in which conservation solutions can be found to protect our marine areas. In our own school, and from the start of next academic year, we will continue to address our own commitment to resolving this global crisis by reducing our own waste, and in particular the removal of any single-use packaging or plastic.
Week in Review by Mrs Hewes, Head of Mathematics.
During Enrichment Week 2021, pupils from all parts of the school have been enthusiastically exploring and developing their knowledge of various themes related to Ocean Conservation. They have participated in many different activities and then used what they have learnt to create a fantastic range of impressive outcomes. Pupils have demonstrated their skills and abilities across and beyond all subject areas as well as a passion and determination to raise awareness of the importance of our Oceans.
In Nursery, our pupils cleaned up the Early Years Garden and had some good advice for us all:
"The rubbish might go in the sea and the animals and fish will get sick," Florence (Butterfly)
"We cannot leave rubbish around here because it's dangerous, not good for the environment", Alexander (Caterpillar)
"We are tidying up to protect the earth" Willow," (Butterfly)
The Reception pupils were not impressed with all the rubbish that had been added to their small world ocean scene. It had been filled with plastic containers and bottles and made the environment very messy.
Amelia said, "The animals will die. We need to take all the plastic out."
Vivienne said, "The mess is really bad. The sea creatures will eat it."
In Year 1, the pupils researched their favourite sea creatures, made a presentation using PowerPoint and presented their findings to the rest of the class. Their task also included them making a pledge of what they are going to try and do to help our oceans. Some of their ideas were to use their refillable water bottles whenever they could to reduce single use plastic, use paper, metal or rubber straws rather than plastic ones and take their rubbish home with them to recycle it. Later on, that day they got to make some beautiful tangram sea creatures.
In Year 2, the children have been preparing presentations all week that they look forward to sharing with their parents.
Whilst in Year 3, they have been creating music to represent the sound of the coral reef and used Minecraft Education Edition to create underwater scenes.
Year 4 created a video urging us to save our seas and made a sea turtle out of plastic bottle tops.
Year 5 have tie-dyed t-shirts for their awareness raising campaign videos.
In Year 6, they have been creating sea creature pictures using chalk pastels on black paper.
Year 7 have been making slime to understand how plastics are made.
Year 8 have been looking at biodegradability and undertook a practical where they are researched and compared starch-based products to plastic-based products such as bags. They predicted that the starch-based products would decompose faster than the plastic bags and that this will help support research into more sustainable biodegradable bags and containers.
Year 9 created their own pledges to protect the Ocean and have been working in groups to prepare persuasive speeches, poems, posters and campaign slogans and also writing lyrics for raps which they performed during the course of their presentation.
In the Mathematics sessions at the start of the week, pupils learnt about sustainable lobster fishing then used their probability and financial knowledge to play the lobster game, making as much money as possible as well as paying their living costs. Understanding that the populations must be sustained and habitats maintained as well as how the weather can seriously affect the livelihoods of people who rely on the Ocean for their work and food enabled pupils to appreciate yet another aspect of Ocean Conservation. Pupils have also been researching different Ocean Statistics and communicating ideas using various graphs and charts, such as chloropleth diagrams. The animated graphs at gapminderworld have also allowed a global perspective.
Year 10 Mathematicians watched an online lecture by Dr Tom Crawford of Oxford University, where he showed how mathematical modelling can be used to support Ocean Conservation. Dr Crawford explained how the flow of pollution in a river flows in different directions depending on the location of the river compared the equator and the rotation of the earth. He used Mathematics such as the sine wave and multi variable formulae to make predictions that can be used in Ocean clean-up operations. He also showed how subjects such as Maths, Science and Geography all combine when working on solutions to real world problems.
In Computer sessions and Form we explored global issues linking with 'Plastic Pollution'. We looked specifically at Over-Fishing, Fast Fashion and Living Plastic -Free.
Students then search techniques to source information on the topics.
Jess (Y10) ' It was good to really look at depth into these issues. I would not have thought about the consequences of fast fashion on the environment.
It was interesting to look at the links of textiles and Aral sea. Looking at consumption of clothes is something that sat with me, it made me think about using charity shops or arranging clothes swaps with my friends.'
In PE, they have been highlighting some of the issues that water based sports suffer from and what you can do to help, e.g. Surfers Against Sewage as well as playing some sea/ocean based games – "Fishy, fishy, come play in the sea… Sharkey, Sharkey, you can't catch me!" and "Capture the plastic" and reminding pupils of the dangers of the water, especially this summer. The important messages are to: 1) Clear up your waste, 2) Reuse and recycle & 3) Keep safe around water.
The National Marine Aquarium Virtual Tour.
Karen from the NMA in Plymouth live streamed into classrooms to give pupils a tour of their exhibits.
"Everyone enjoyed seeing the animals and learning new things about the animals. It was definately a highlight of the day for everyone. It was very cool to see the animals as most of us haven't been to the aquarium in a while." Zoe Y8
"I have really enjoyed the very fun activities we have done over the week. A highlight for me was the National Marine Aquarium Tour, it was extremely interesting to learn about all of the fascinating sea creatures." Hugo Y8
"On 7th July we participated is a virtual tour of the Plymouth aquarium, we were led around by one of the workers there, and we saw all the animals within the aquarium. I think everyone enjoyed it and learnt a lot about marine animals. " Joshua Year 8
Karen toured us around the National Marine Aquarium, and I was fascinated by the range of incredible marine creatures that inhabited the aquarium. We learn about sharks, fish and starfish." Jonny Y8
Published on: 12th July 2021