Creator of Percy the Park Keeper Inspires Future Authors at Colchester High School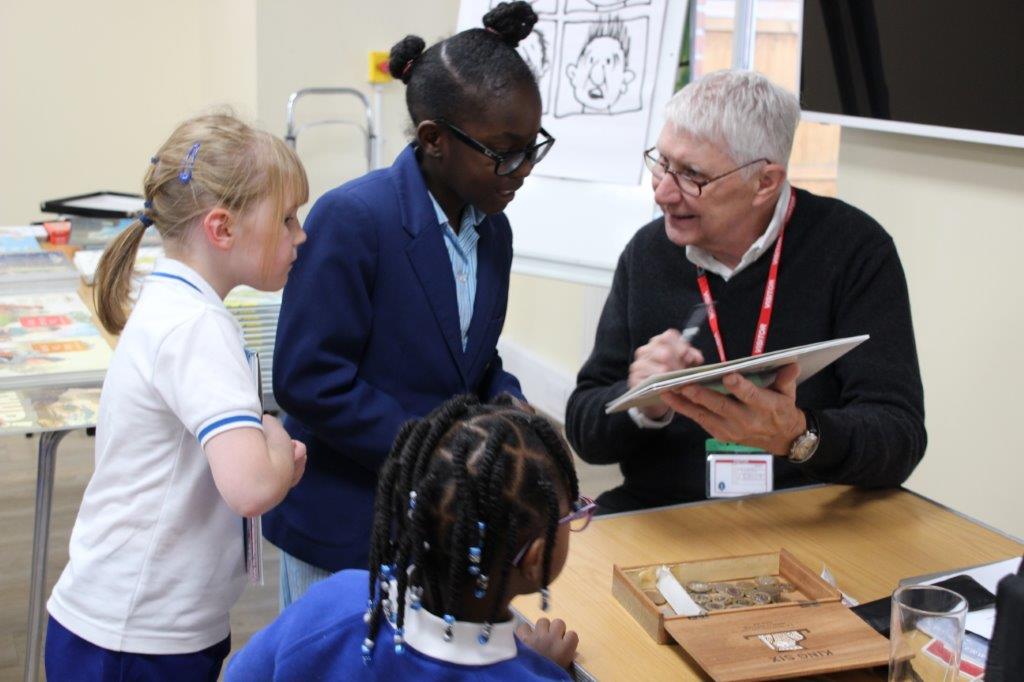 Pupils from Nursery to Year 6 were extremely fortunate yesterday to meet the top British children's author and illustrator, Mr Nick Butterworth. Mr. Butterworth, who wrote and illustrated such favorites as Percy the Park Keeper and Qpootle 5 visited the School as part of an initiative to encourage more children to not only read more books but also to try writing their own stories. He shared his inspirations and thoughts on how to start writing in a very humorous and personal manner which thoroughly engaged all the children. Mr Butterworth later spoke to parents on how they can help inspire a love of reading in their children.
Here are just a few quotes from the children and staff:
'He was an energetic as a 7-year old and I am inspired to write more stories.'
'His presentation was good because he didn't just talk, he showed us lots of pictures to inspire us.'
'I wanted to read more as he made me realise there are many more books to discover.'
"He taught us how to plan a story and how to get a good idea out of nothing."
"The children absolutely loved it! His enthusiasm and manner have very much left an impression and the children are enthused and inspired. I think some budding young authors have been created. "
Thank you to Mrs Roberts and the CHSA for organising the visit and to Mr Butterworth for his enthusiasm, energy, inspiring personality and engaging lessons in creativity.
Published on: 23rd October 2019