Connecting with our Chilean Schools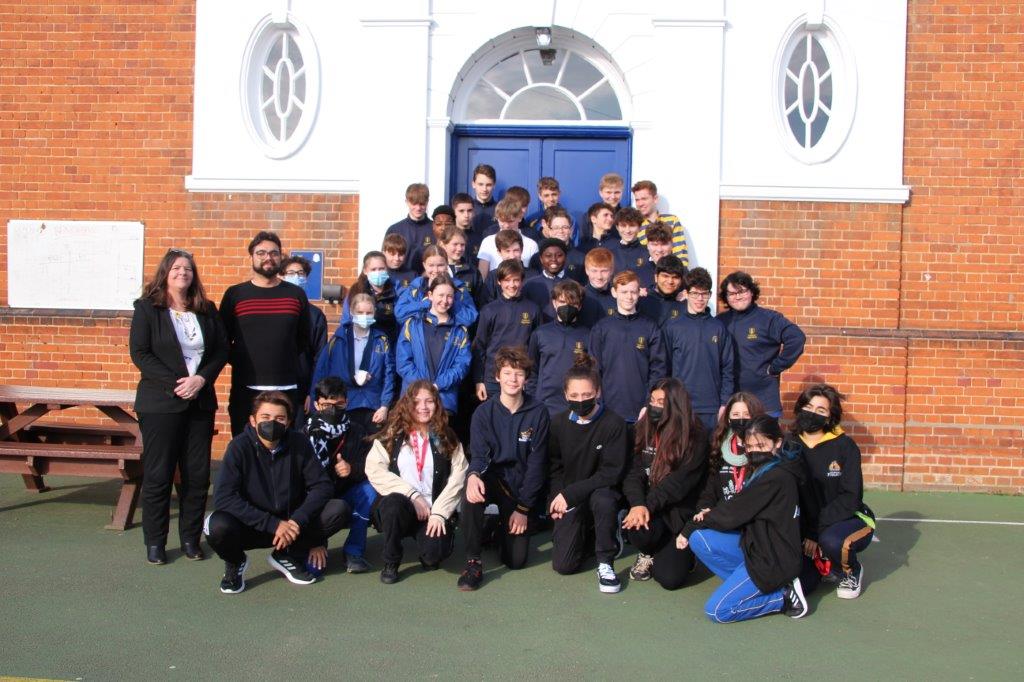 CHS have been delighted to welcome exchange students from 5 different Cognita schools in Chile who have spent the last two weeks enjoying lessons with our pupils in Year 9. On Wednesday evening, at our first Global Perspectives Evening, they were provided with a delicious 'Great British' menu, quiz and team challenge, hosted by our Senior Prefects. We very much look forward to being able to make plans for our own pupils to have a return visit to Chile next academic year as part of this cultural exchange programme. Our Year 9 pupils thoroughly enjoyed the opportunity to learn about another culture
Jessica: It has been very enjoyable to have the Chilean pupils at our school as it provides everyone with an opportunity to establish new connections with people from another continent. We are given the knowledge that comes to us when we learn about their culture through lessons and general conversations. To be able to communicate, we get to practice our Spanish and help the Chileans to learn English and improve upon what they already know. Hopefully, everyone has made them feel welcome and have enjoyed the time that we have spent together. Yes, it was a new experience, but it was definitely worth it to forge new bonds with people from a different country, while hoping to be able to go to Chile to see them again one day.
Joshua: I have really enjoyed buddying with the Chilean pupils. They have not only helped me with my Spanish but I have hopefully helped them with their English. I have made friends with many of them and learnt about their culture, country and everyday life. It has been a great learning experience for all of us here at CHS and I hope they feel they same, on reflection it has been a great two weeks creating links with pupils from the other side of the world and I hope we get this opportunity again, or maybe even visit them!
Lucas: From being a Chilean buddy, I learnt a lot about Chilean culture e.g. the dance is called the Cueca. I also learnt that the Chilean and British flags use the same colours. I made lots of new friends.
Nathaniel: I really enjoyed being a buddy last week. It helped me learn more about Chilean culture. Also, I made friends with some of the Chilean pupils that I was buddied with. It also helped me respect the differences in our respective cultures, which I am interested in.
Will: I have enjoyed the visit, and I have enjoyed learning about Chilean culture, the problems Chile face in their own country. I would very much enjoy a trip to Chile to try Chilean foods.
Pupils from across the Lower School were also provided with the opportunity to meet the Chilean pupils.
Published on: 18th March 2022