Congratulations to our Whitbread Roll of Honour Pupils 2020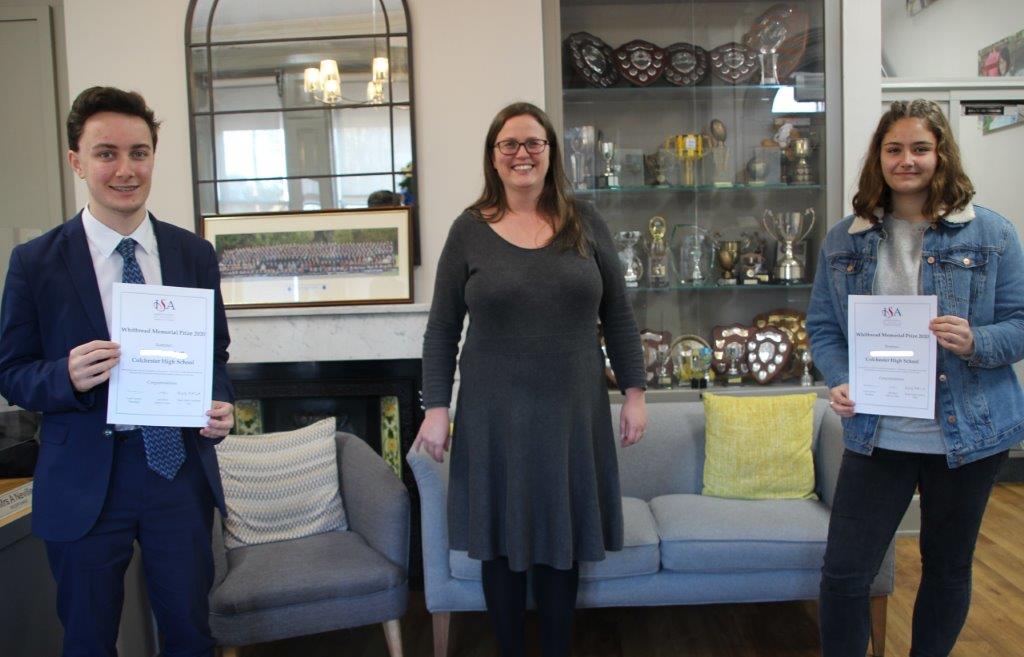 Congratulations to Emma and Josh who join The ISA Whitbread Memorial Prize Roll of Honour 2020. We are so proud of both pupils for being recognised by the Independent Schools Association for their outstanding involvement in, and service to, the wider aspect of school and community life; whilst achieving academic excellence in GCSE exams.
These pupils are testimony to the Colchester High School educational ethos of developing academic excellence, character and a global perspective.
Since leaving Colchester High School, Josh is focused on studying STEM subjects at Oxbridge whilst Emma is studying to enter the field of medicine. Good luck to both of you!
Published on: 17th December 2020