Congratulations to our ISA Poetry Competition Winner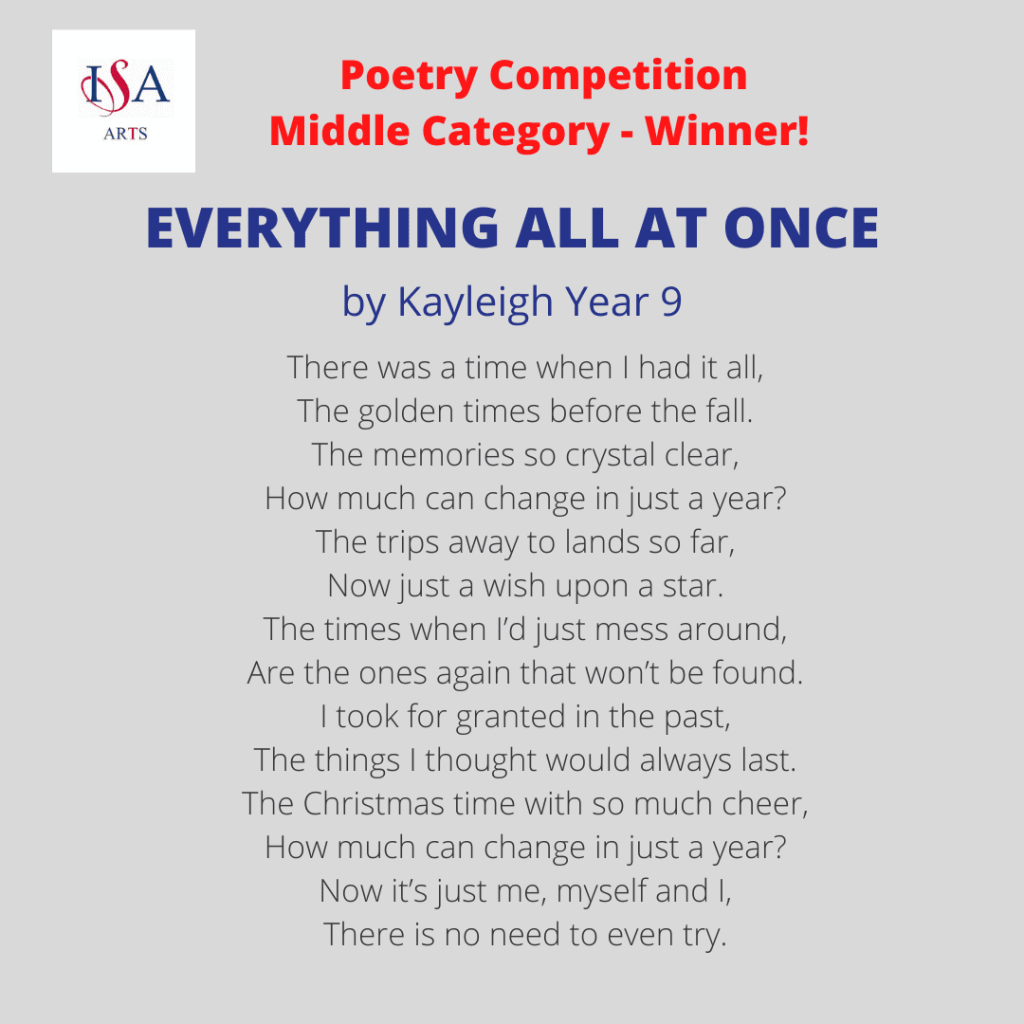 Congratulations to Kayleigh in Year 9 who was the winner of the Middle Category of the @ISAartsUK Poetry Competition 2020!
The judges said "To combine such a fluid and bouncy syllable pattern with such a heartfelt and emotional sentiment really knocked me for six. The juxtaposition of the two means that it's not overly sentimental and has the complexity that real life is full of. Really really impressive."
Great job Kayleigh, perfectly summing up how so many are feeling currently.
Published on: 19th January 2021