Community Petting Farm Huge Success Despite the Cold Weather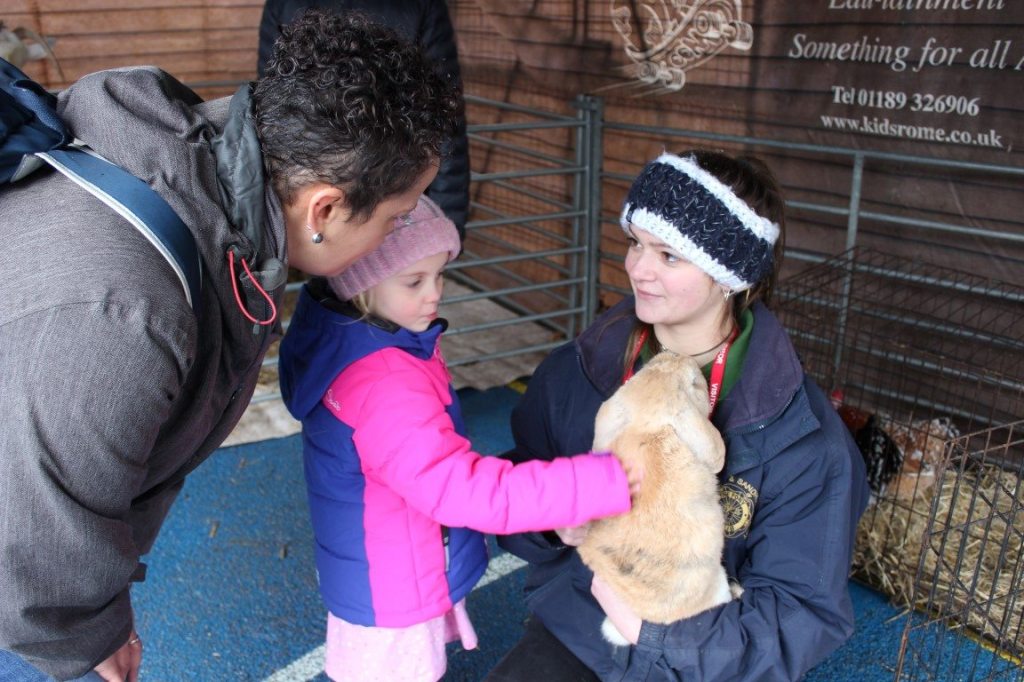 Children from birth to 5 years old had a fabulous time at a Petting Farm Event on Saturday hosted by Colchester High School. Open to the whole community, the young visitors loved meeting with the farm animals which included a donkey, a miniature pony, chickens, ducks, a sheep, a goat, rabbits and a dog.
As well as the Petting Farm, the children all enjoyed a wide range of indoor activities from face painting to mini Olympics, storytelling and music, and arts and crafts. The delicious animal cupcakes were also a huge success with everyone!
Mr Young, Principal said "We would just like to say thank you to all the families that attended our Early Years Petting Farm event especially given the extremely cold temperatures. At Colchester High School we pride ourselves on our close knit family environment and this was a lovely opportunity for us to expand our community for the day.  I would also like to thank all the pupils that also assisted at the event and took such great care of all our visitors".
Published on: 19th March 2018