Colchester High School Students Celebrate GCSE Achievements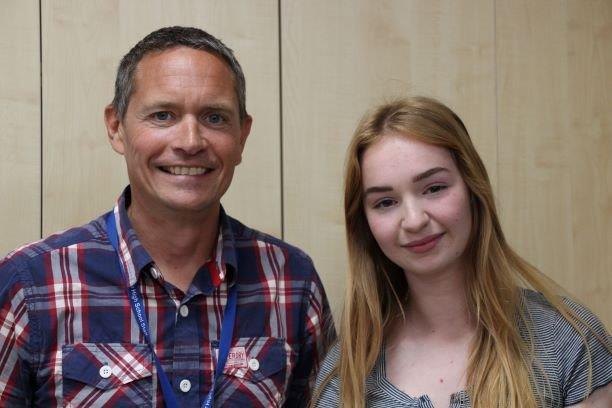 Students from Colchester High School are celebrating excellent GCSE results, with 94% of grades achieved at the new Grade 4 or above (national average of 67%) and, more pleasingly, 75% of grades were a "strong pass" at Grade 5 or above (national average of 50.6%). 39% of grades were 7 or above in both English Language and Maths (national averages of 13.9% and 15.9% respectively) – the previous A grade equivalent. 91% of pupils achieved at least 5 Grade 4 and above passes including Maths and English.
We are particularly delighted with the overall number of Grade 4+ across a range of subjects – all of which are the new reformed, more exacting qualifications which are taken at the end of KS4 with very little or no coursework and relying completely on the performance of the student on the day.
Top performers included Jasmine Conley who achieved 11 GCSEs all at the top grade 9 and Isobel London who achieved 10 GCSEs at Grade 7 or above.
Colchester High School is proudly non-selective and is fully committed to helping students achieve the very best results possible, wherever his or her strengths may lie.
David Young, Head of Colchester High School, said, "It is a pleasure to celebrate with our staff and students who have worked so hard to achieve these results. My congratulations go to all of our GCSE students and I wish them every success as they take their next steps into A Levels and beyond."
Published on: 22nd August 2019