Colchester High School Pupils Get a Taste for Apples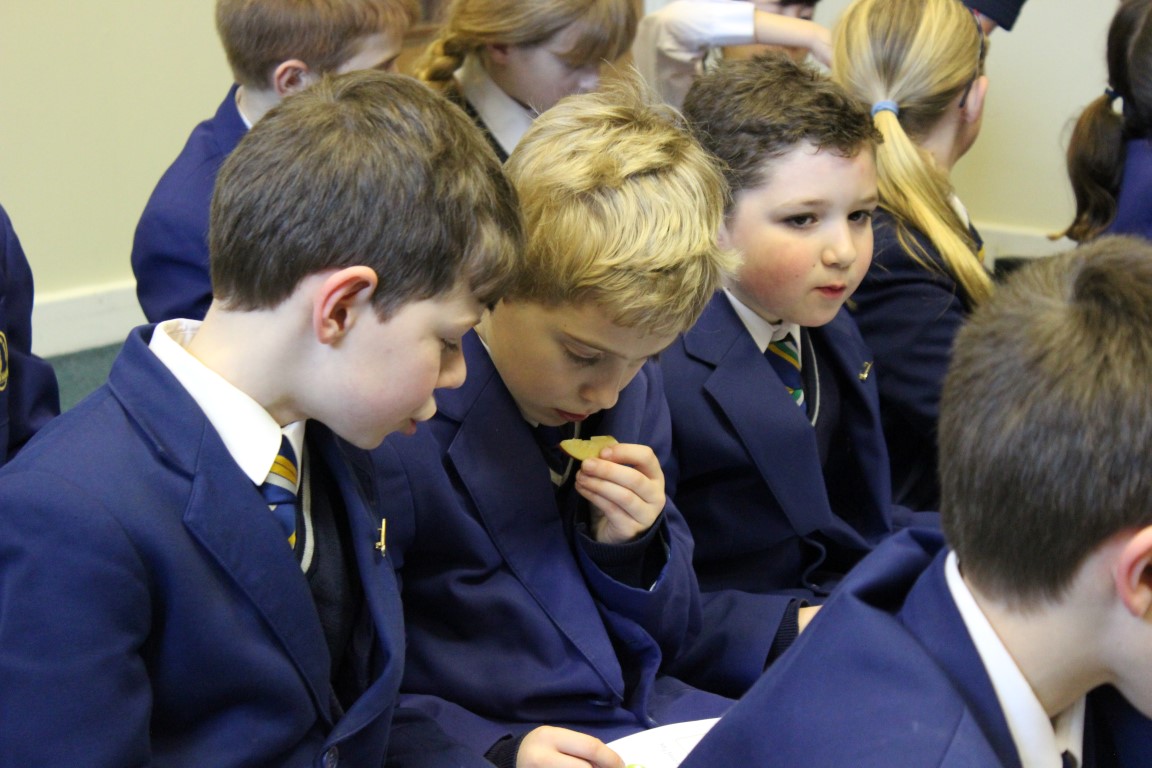 As a fringe event to Well Being Week 2017, Colchester High School pupils from Nursery to Year 6 enjoyed a scrumptious Farm to Fork Apple Tasting Trail on Tuesday 24th January 2017 courtesy of Tesco Colchester Extra.
Lyn Rabett and Gill Bottazzi, representing Tesco, presented the pupils with four different types of apple to taste – Braeburn, Gala, Golden Delicious and Granny Smith – they discussed the differences in taste, how apples grow, what they can use apples for, and how good they are for them.  They also spent time sharing some fun facts and apple jokes. The children left happy with a small goody bag and hopefully a new appreciation of apples.
The week previously, pupils throughout the school took part in Colchester High School's first ever Well Being Week, which included yoga, meditation sessions, mindful colouring, connecting with others and of course exercise!
Mr Young, Principal, said "At Colchester High School, we are interested in nurturing the whole child.  Wellbeing is an integral part of this process and not only creates happy healthy individuals but also pupils that are more engaged in school life and their studies."
Please click here for photos
Published on: 25th January 2017