CHS PUPILS EXCEL ONCE AGAIN IN THE BPW PUBLIC SPEAKING COMPETITION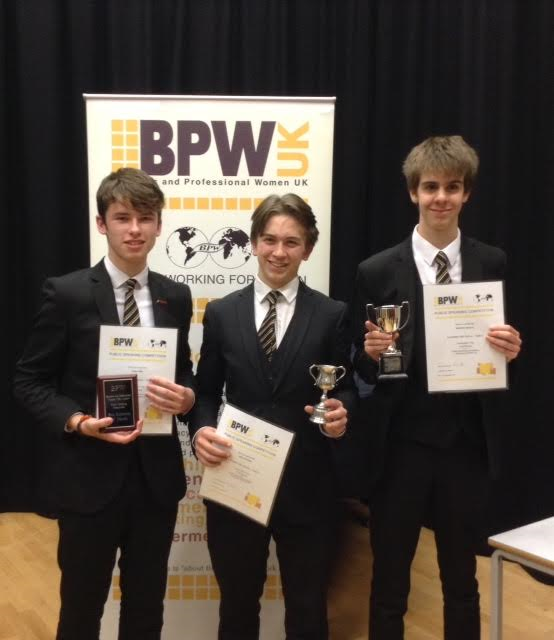 Colchester High School is incredibly proud of our pupils who once again brought home top prizes from the local BPW Public Speaking Competition.  Overall ten teams from seven different local schools participated and we are really pleased to say that one of our teams were awarded the prize of Runners Up in the overall competition and Best Young Team.  Adam Hills also picked up the award of Best Expresser of Thanks.
Mr Young, Principal said "We are so proud of all our pupils that participated in the BPW Public Speaking Competition.  We consider public speaking to be an essential skill for any child to learn and it is therefore an integral part of our curriculum from Nursery to Year 11.  The pupils that participated are all exceptionally confident speakers and are a true credit to the school.  Our winning team will compete again in the BPW London Anglia South East Regional Final on 5th March and we wish them the best of luck."
Our thanks also go to Mrs Elizabeth Long for all the work  preparing the pupils  over the past weeks, and ensuring that they performed to the best of their ability.
Published on: 17th November 2016