CHS Pupils Dress Up for Cancer Awareness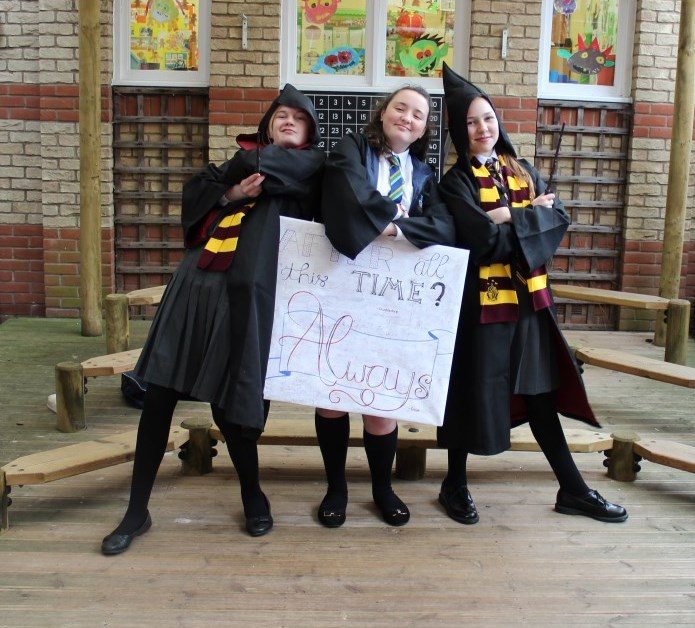 On the 21st of February 2017, Giulia Marrani, Ellie Bracey and Jessica Tarbet dressed as Harry Potter characters to raise awareness for Cancer Research. The Year 8 CHS pupils chose a Harry Potter theme as the 21st of February would have been the birthday of Alan Rickman, who played Professor Snape in the Harry Potter films and who lost his life to cancer last year.
The girls are hoping to raise money for Cancer Research by holding a coffee morning after the Easter holidays.
Mr Young, Principal said "At Colchester High School it is our aim that our pupils will become engaged and responsible contributors to society and I am so proud of Guilia, Ellie and Jessica for taking on this initiative and wish them the best of luck in raising money for Cancer Research."
Published on: 22nd February 2017