British Science Week – Innovating for the Future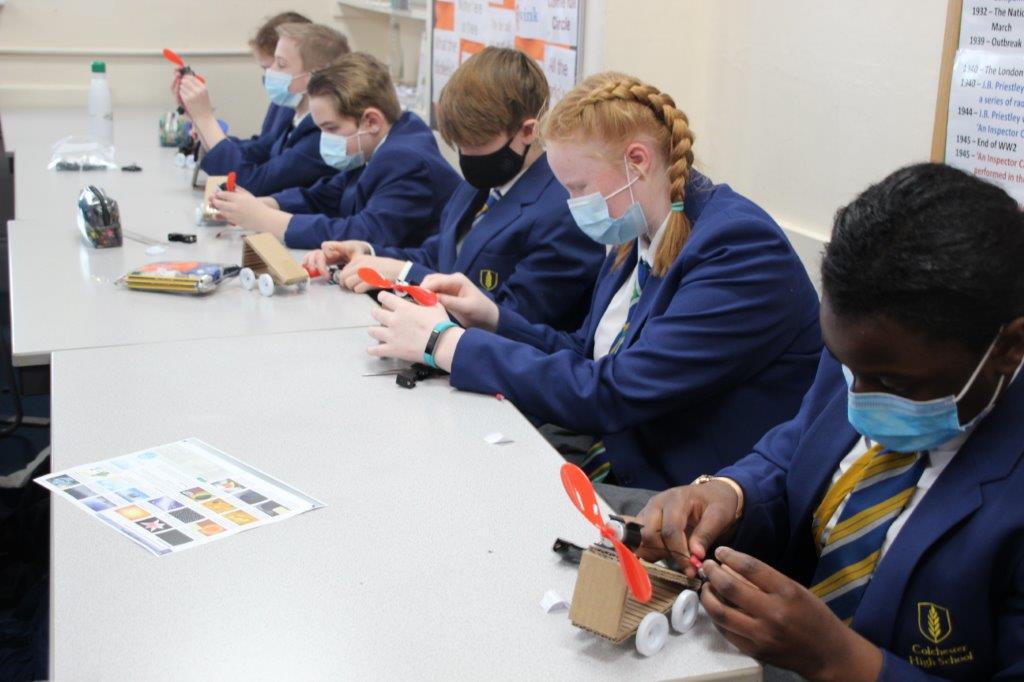 Across the School, pupils from Reception to Year 11 enjoyed a variety of activities linked to British Science Week (11-20 March 2021), entering into competitions and enjoying exploring robotics. In the Lower school, Year 1 were predicting and exploring which liquid made coins the most clean and shiny and explaining why. Year 3 were designing and making models of their 'Robo-bugs' using useful features of different insects to solve a problem (e.g. search and rescue bugs, bugs to explore other planets. In Year 4, the pupils used their science and engineering skills to build an Egyptian pyramid from toothpicks and play dough – they didn't find it easy!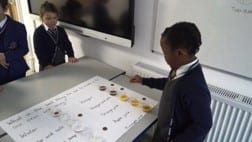 Meanwhile in Senior School, our pupils have been looking at how we might get to Planet Mars and what resources we might need once we arrived there. As part of their learning, Year 7 pupils enjoyed building, testing and modifying their own fan-powered cars and investigating how altering various different factors affected their car's performance. In so doing, they had to think about forces & energy and simple circuits. There was great excitement when they tested their cars and they worked!
Here are some of our Year 7 pupils' views on living on Planet Mars and their project:
What future challenges will innovations in science help overcome?
Global warming, hunger, teleportation, medicines for future diseases/vaccines, climate change, human cyborg, cure for cancer.
If you could invent a futuristic technology what would it be / what would it solve?
Titanium body armour as it will prevent deaths or solar planets that absorb solar flares
How did the fan powered car project help with your understanding of circuits?
Helped understand negative and positive terminals
What communication skills did you have to use?
Observing other pupils to see how they had put the model together.
What decisions did you have to make when completing this project?
Where to place the fan and weight displacement
What was your attitude when approaching the project?
I was unsure but became more confident.
Year 7 were fortunate enough to have a Taster Session of next term's Drone and Robot Club. Excited was an understatement with pupils saying…. 'this is awesome, I'm definitely going to join', 'So I can actually be part of the drone pit crew?!'….
Published on: 19th March 2021