Thinking about Higher Education?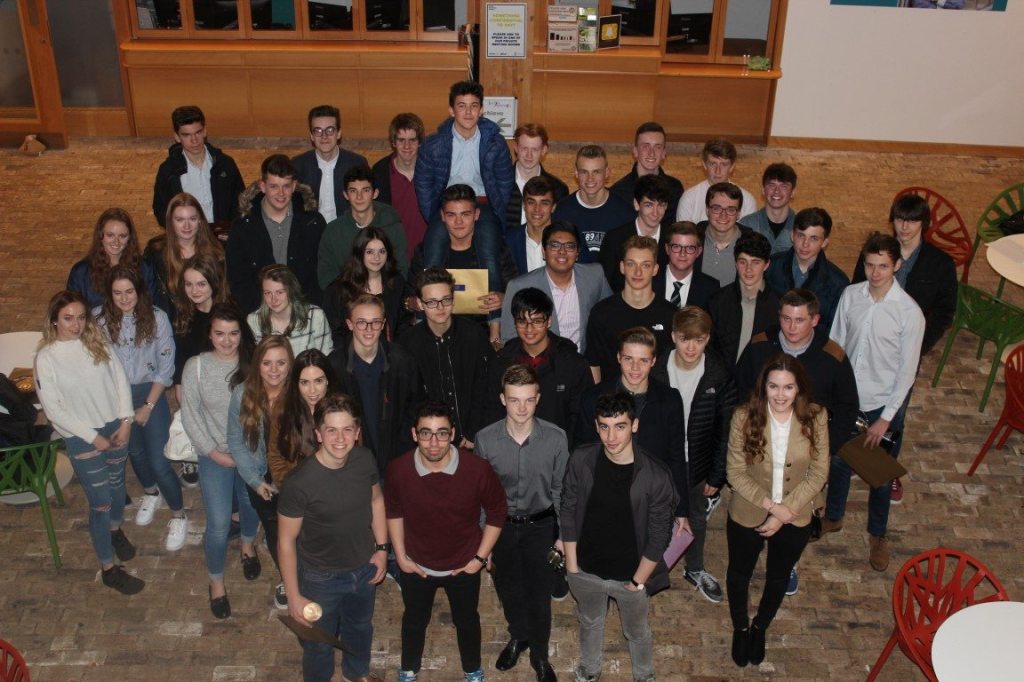 Thinking about higher education may seem a long way off when preparing for GCSE examinations, but it's an important consideration for the future. Traditionally, after senior school and GCSEs, the next step would be Sixth Form and A Levels, followed by university – but in reality, there are now multiple avenues that you can pursue to enter into your career of choice.
Whatever path you choose to take, there are a number of considerations to think about, but try not to feel overwhelmed. At Colchester High School we fully support and prepare our students at our Senior School for their future studies, whether that might be for specific A Levels for a pathway to university or more vocational courses.
Read on for some more ideas and options to get you thinking and planning for a successful future…
Choosing the right A Levels
If you intend to take A Levels, we highly recommend that you talk with your careers advisor regarding what options to choose. You want your A Levels to reflect both your current academic achievements, and your long term goals.
Today there is a wide and varied choice of A Level subjects, but if you have not yet decided on your future career or what you wish to read at university, you should consider studying A Levels in the more traditional foundation subjects – such as English, Mathematics, and Humanities. This can give you more option than industry specific specialisms, such as forensics or media studies. If you do already know what industry you wish to progress into, you should make sure you research the mandatory subjects required by your university to ensure you are meeting these targets.
Going the College Route?
Colleges offer many forms of professional qualifications, including BTECs, NVQs, City and Guilds, and A Levels. These qualifications can be achieved in an almost endless variety of sectors, with courses available in everything from Agriculture and Marketing to Carpentry and Music.
Not only are the routes that you can take incredibly varied, but many colleges also work closely with local employers, making work experience opportunities easier to access. Teaching at colleges is often conducted by industry-qualified lecturers using similar facilities and equipment to what you would find in the workplace, making the skills learnt both applicable and appealing to employers.
Further routes into higher education are also a possibility in colleges, opening doors into foundation degrees, national diplomas and higher apprenticeships. This means that college can be a great place to start for those still considering their chosen career path.
A more practical approach? Take a look at Apprenticeship Opportunities
Apprenticeships appeal to those looking for an alternative to traditional higher education, and are accessible after GCSEs. Apprenticeships often take a more practical approach to learning, where the main focus is workplace education combined with a college based course. This helps to further your education and understanding of your chosen field, and help you to learn the trade by actually doing the job.

Apprenticeships offer the chance to gain hands-on experience, and give the opportunity to apply your skills immediately in the workplace. Upon completion you'll gain a qualification, and in many cases can go on to gain higher foundation degrees in your placement – resulting in a full honours degree.
Apprenticeships can be seen as restrictive, in the sense that the training and skills acquired are much more specific to a particular industry or job role. This is different to university, where students can pick a topic which offers a broader range of career options. However, if you're confident in your career choice, you'll be well equipped to take advantage of apprenticeship opportunities.
An Internship could be right for you…
One recurring theme that almost anyone looking at an entry-level job lacks is experience. Employers are less likely to hire someone that has no experience, as it will cost them more time and money to train that person up, particularly when compared to hiring someone who knows how to do the job to a standard already. Fortunately, there is an answer to that – internships.
An internship offers you the chance to learn first hand within a workplace surrounded by professionals, with the opportunity to achieve your own learning goals away from the responsibilities of being a permanent employee. You can combine an internship with many different forms of education – whether you want to do this while studying at sixth form, during a college course, or while you are at university. You can also choose to undertake multiple internships within different sectors or organisations, to help you determine which avenue best suits you and your skills. Not only does this help boost your skill set, but it is also incredibly appealing to future employers.
An internship also offers you the opportunity to work with someone who can become a mentor for you – not only in the internship, but throughout your career.
It's not just about Academics
Students with the ambition to enter a permanent workforce should look for a wide range of other experiences and activities to enrol themselves in, alongside their academic studies, to show an aptitude for furthering their skills. This can include activities such as studying abroad, sports and other extracurricular organisations, as well as an internship within their chosen sector.
To get you into the swing of things, why not consider joining an extracurricular activity during your time at Colchester High School, or talk to one of your form tutors if you have questions regarding your options for further education.