Protecting our Planet by Ms Grace-Langrick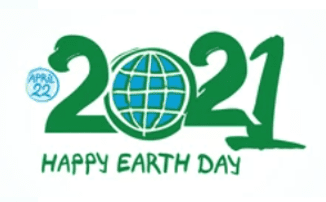 As we start the Summer Term and we are able to spend more time outdoors,  I have been thinking about the world around me.  For me, along with ensuring the aspirational futures of our next generations – the protection and sustainability of our environment is perhaps one of the most important tasks of our time.
Friday 23 April was 'Earth Day' and I was delighted to see our school community's enthusiasm and commitment to supporting a global effort to ensure we do our part to restore our Earth.   Across the School from Nursery to Year 11, our pupils reflected on the issues facing our planet and on what actions we can take as individuals to look after the world around us.  The pupils then suggested ways that we can control our own waste and recycle more, with the older children providing their thoughts also on the need for international leaders to address the negative impact of industry on our environment. Please do read our news article to find out how are children are getting involved.
In a timely moment, our Year 6 Leadership Team also launched their Lower School E-Waste Challenge.  All pupils in Lower School have been asked to find as much e-waste at home as they can! This can be old mobile phones, broken ipads or laptops, cables or cameras. A spreadsheet has been shared with the pupils to complete to say how much they have found at home, at their grandparents or in the garage. They then need to take a photo. Once restrictions are lifted, we will ask the children to bring the waste into school so we can investigate what products they can make from it.  I am so looking forward to see what they find out and are able to create.