Inspiring a Joy of Reading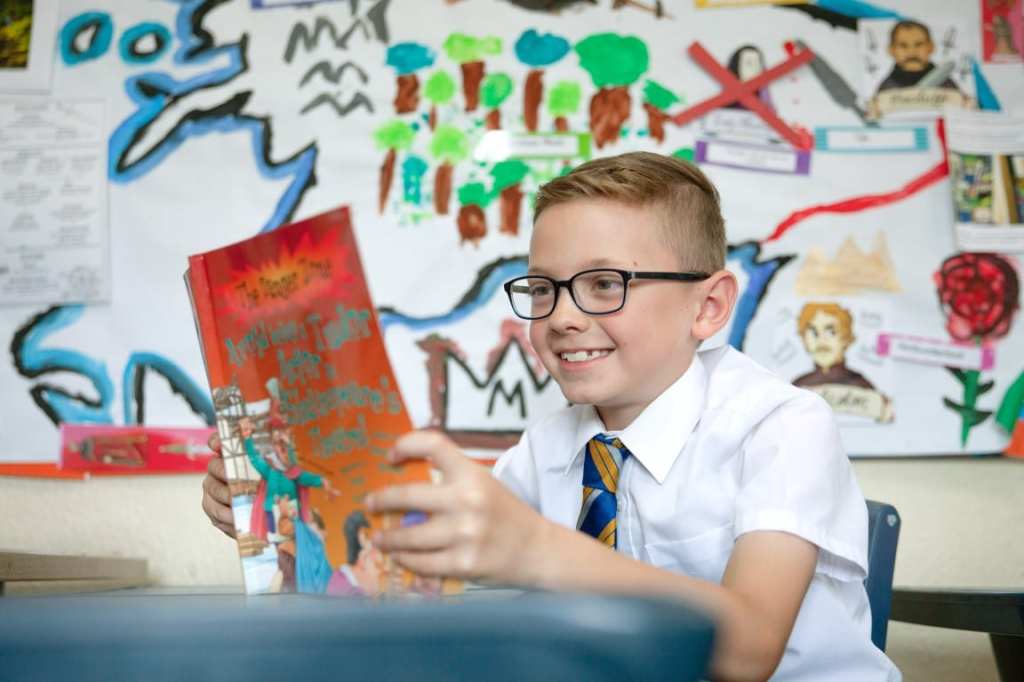 In English, Year 7 were asked to write a blog for a website.  Mrs Hoddell was delighted with this thought leadership piece by Anna, that genuinely inspires us to go home and read!
A Book's Purpose By Anna (Year 7)
When someone tells you "Go and read a book, you've been on your computer for hours!" don't see it as a chore, as something that you're being forced to do, see it as an opportunity to escape reality for a few hours, enter a life from a new perspective!
If you have ever had a day where you just wished you could be someone else and didn't know what to do, the answer could have been lying on your shelf for all that time.  Wouldn't you want to be Black Beauty as he gallops through his traumatic life story?  Or maybe you would rather be Sherlock Homes as he investigates crimes?  Whoever, wherever or whatever you want to be, I will guarantee you it will be possible through the numerous pages of an excellent book.
You may wander, why not take the advice of Roald Dahl's Mr Wormwood and "go watch TV like a good kid"? Again, why would you want a book?  As Mr Wormwood says, "There is nothing you can get from a book that you can't get from a television faster".  Wrong.  Whilst reading you get to enjoy the many wonders that you in fact can't get from a television.  For instance, when you read, you get the splendour of imagining each and everything for yourself, whereas in a film, it's all constructed for you.  Books are often much fuller of events than films.  For example, the Harry Potter films.  Even though they were amazing to watch and seemed as though they captured everything, where was Peeves?!?!  Once you have read the books you will realise how the comments of Peeves just add humour to the books and make them even more enjoyable to read!
As well as all the above points, books help with your vocabulary and spelling ability.  As you read your brain will take in the shape of each word as they come and go.  If there are words that you don't know the meaning of, you can look them up in a dictionary and increase the quality of your writing with them!
On second thought, perhaps Mr Wormwood isn't the most perfect person to get advice on books from.  Even though there will be some people who still choose to take Mr Wormwood's word over mind, let Robert Louis Stevenson have one last try at succeeding to lure you into reading –
"If sailors' tales to sailors tunes,
Storm and adventure, head and cold,
If schooners, islands, and maroons
And Buccaneers and buried gold
And all the romance, retold,
Exactly in the ancient way,
Can please, as me they pleased of old,
The wiser youngsters of to-day:
So bi it, and fall on!  If not,
If studious youth no longer crave.
His ancient appetites forgot,
Kingston, or Ballantyne the brave,
Or Cooper of the wood and wave:
So be it, also! And may I
And all my pirates share the grave,
Where these and their creations lie!!