Early Years Education is Vital for Success in the Future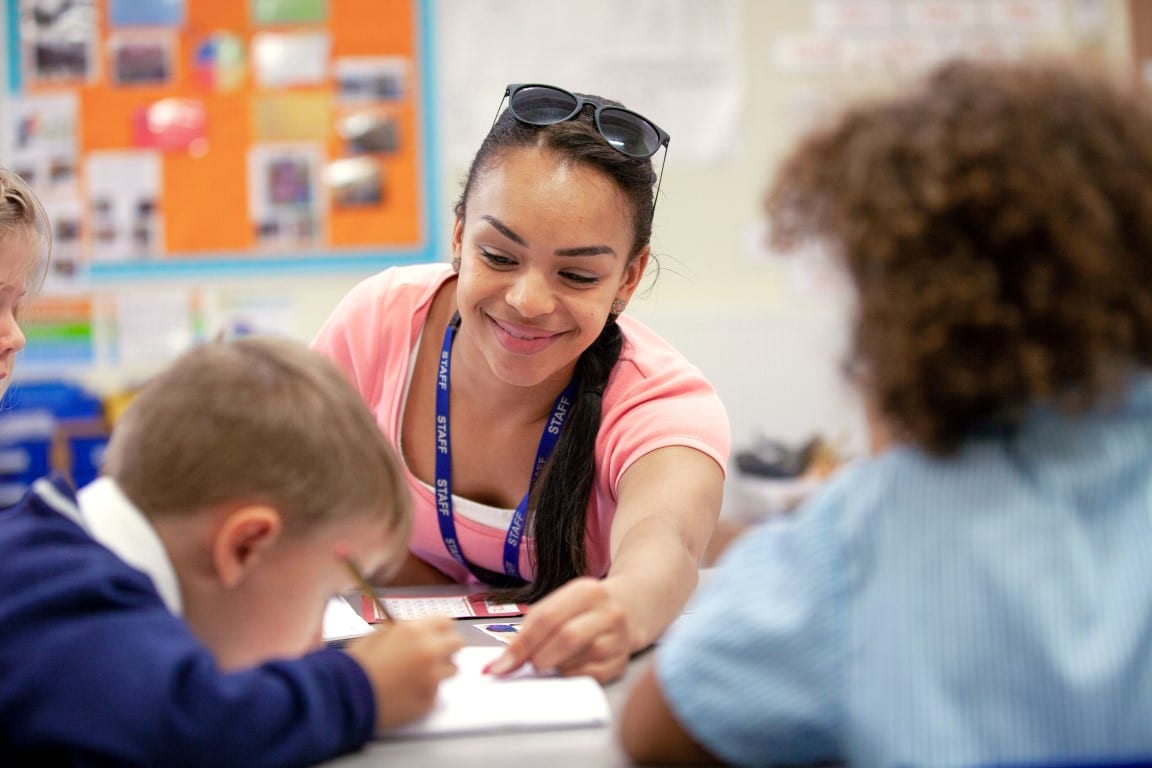 Early Year's education is vital for success in the future. It is not only where pupils develop their reading, writing and mathematical skills but where they learn how to explore, socialise, be creative and gain a wider understanding of the world around them.
With the COVID-19 pandemic significantly impacting the progress of our youngest children (Juniper Education Report Feb 2021), choosing the right school for your child has never been more important.  So, what should parents be thinking about or looking into during these unusual times to ensure they have the best start?
Mrs Croydon, Our Assistant Headteacher, teaching and learning has a few top tips to help make a hard decision a little easier.
Do Your Research
Looking for the right school can be overwhelming from website searching, listening to other parents, reading inspection reports and looking at academic results. Whereas no school should be judged entirely on their results, it is a great place to start to see the academic achievement of the children especially if a school publishes their results in comparison to National Averages. At Colchester High School you can view our data here.
Have a look also at a school's Aims and Ethos before getting in touch with the school. Does it match what you hope for your child? When contacting the school, listen to answers carefully to see if it matches what they write on their website. At Colchester High School, our vibrant community, with its small class sizes, and excellent teaching, encourages each child to develop a love of learning, achieve their full potential and to nurture both curiosity and their own wellbeing.  A combination of our broad and rich curriculum, excellence in Digital literacy and online education, comprehensive enrichment programme and specialist teaching ensures our provision builds a strong foundation for your child's Senior School years.
How has the School Managed Lockdown Learning and How Will They Catch Up?
How a school transitioned to remote learning can tell a lot about the school's vision and ability to adapt to changing circumstances.  Look also at the provision that was offered to support the children's wellbeing and enrichment activities provided beyond the curriculum.
At Colchester High School, lockdown did not slow down pupil progress in their learning. We did not see it as a barrier but as an opportunity to be creative with our teaching. From day 1 we embraced the digital world of teaching and ensured that our pupils followed the full curriculum, including specialist lessons in Science, Creativity, PE, French, Music and ICT as well as Mathematics and English.  Pupils were also invited to participate in online enrichment activities and enter into School, local and National competitions to deepen their understanding of a subject.
On our return to school, individual assessments and personalised learning plans ensure that our pupils still achieve their full potential, and meet or exceed age related progress, skills and expectations.
The wellbeing of our pupils and families is a top priority at Colchester High School as a happy child is a successful learner.  During lockdown, pupils started each day with a relaxed and informal form time with their friends and teacher and were also invited for weekly wellbeing check-ins.  Parents were contacted weekly to ensure they felt supported at home and to address any concerns.
This approach was clearly appreciated by our parents with 97.7% of them agreeing that the school day was well structured and 94.4% of parents believing we were doing a good job of providing teaching and learning during this time.
Meet the Headteacher
A good headteacher will see meeting with parents as a vital part of the decision-making process and will meet with every parent and pupil.  They will be able to communicate the vision and fundamental principles of their school and love to celebrate the school's achievements.
At Colchester High School all parents are offered the opportunity to meet with the Headteacher prior to accepting a place at the School.  Colchester High School is a close knit community and it is important that parents feel part of the School.
Do they offer "specialist teaching"?
Early Years teachers are wonderful at bringing learning to life but imagine if your child had specialist teachers in PE, Music, Art, Computer Science and Forest School from their first day. This specialist teaching accelerates learning and enables children to exceed in their Early Learning Goals. At Colchester High School all pupils in Reception have access to specialist subjects in a wide range of areas so they can explore all their talents and connect with the global and creative world around them.
Is outdoor learning important?
Outdoors learning is vital for children to both encourage an active lifestyle and to develop their communication and problem-solving skills. It enables them to make sense of the world and develop an understanding of how things work.  Ask, how much time will your child get to explore the outdoor world? Is it an all-weather area? What do they learn?
At Colchester High School not only are all Reception children given time to play outside but the Reception teachers also hold lessons in our Early Years Garden, using natural resources to supplement learning in Mathematics, Science or English. The children are also encouraged to explore the natural world in their weekly Forest School lessons.  So, whatever the weather, our children can be found outside jumping, skipping, digging for minibeasts, building dens, making music, reading or sitting and listening to stories!
As your child progresses into the Junior years they will also have the opportunity to participate at team and wellbeing building courses at Cognita's Active Learning Group's Outward Bound Centre at Cuffley.
Does the school inspire a love of reading?
Reading is a vital part of the foundation of learning and a main enabler to a successful education. Reading underpins every subject and successful learners will be excited to read. They will want to share stories, poems and rhymes, creating a rich language base and developing their communication skills.
At Colchester High School, our small class sizes allow us to spend quality time with every child daily, listening to them read and encouraging them to explore different texts and develop comprehension skills. This time allows us to develop a deeper understanding of their individual needs so we can support and stretch each individual learner.  Our successful reading programme has meant that year on year pupils have achieved on average a reading age above 7 years (measured using the Hertfordshire Reading Test) by the end of the Reception year and all our pupils have exceeded the Early Learning Goals against a National Average of 18.6%.
Does the school provide clubs and wraparound care to fit your family's needs?
Whilst not the be all and end all, for many parents who commute or work long hours breakfast and wrap around care is a vital part of the package. Take a look at what a school offers and the flexibility of the offering. Ask what they will be doing during that time and what meals will be provided? Are there any afterschool clubs where they can develop new skills, explore and socialise?
At Colchester High School, the school day extends well beyond the first and last lessons of the day with wraparound provision offered from 7.15 am to 6 pm.  You can find children happily playing indoor or outdoor games, drawing and chatting with friends. Breakfast and afternoon snack are provided depending on the provision booked that helps our busy working parents.
In the afternoon and at lunchtime, there are also a variety of clubs and enrichment opportunities on offer to enrich your child's education.  In Reception the children can enjoy Lego club, Reception Cookery Club, Prep Music Makers and Prep multi-sports club.  More clubs are available from Year 1 including Irish Dancing, computer club and choir.
From Year 3, pupils are also invited to participate in Homework club.
Does the School promote healthy eating?
School meals have been in the media spotlight over the last few years, so make sure that your schools have a holistic view of healthy eating and talk to the children openly about the importance of making healthy choices, encouraging the confidence to try new things and develop excellent table manners.
At Colchester High School we are lucky to have Thomas Franks as our in-house caterers. They pride themselves on freshly cooked, nutritious food, procured from local suppliers. We offer a variety of meat and vegetarian options for lunch, with fruit, yogurt, or low sugar cakes for dessert. As well as lessons on healthy eating, our children get to explore the world of cooking in class and enjoy visits from our in-house chef.
Can you see yourself as part of the community?
A big part of school life is about making friends – for your child and yourself. Do you see your family as part of the community?  Does the school encourage parental involvement?  What opportunities are there for you to get involved in the school?
At Colchester High School, our small close-knit inclusive community ensures that all our pupils and parents feel welcome. Parents are kept up to date with their child's learning through their child's daily diary and the online learning platform SeeSaw. Parents are also invited into the School to see their children's work at the Prep Open Afternoons and to learn more about how they can support their child's learning journey during parent workshops, Meet the Teacher evenings and parents evenings.  Parents are also invited to attend craft mornings, productions, concerts or to talk to the children about their lives.  And let's not forget our wonderful parent association who actively support and encourage the school whilst building a great support network for parents.
Lockdown may have made holding events more challenging however, we have embraced the digital world and has not stopped these events from happening with Prize giving, Concerts and Talent shows, Afternoon Tea with the Head and Early Years workshops all taking place virtually.
The right Early Years education allows the building of a bright future for your child. Lockdown or no lockdown this education should still be of high quality, seamless into a digital world and most important of all it should allow your child to continue in their development.
If you would like to learn more about our Reception Early Years provision, please book a place at our next Reception Taster Session by emailing Mrs Susan Hilton, Admissions Manager at admissions@colchesterhighschool.co.uk or give her a call on 01206 217 116.