Black History Month – Celebrating Diversity and Equality in our Community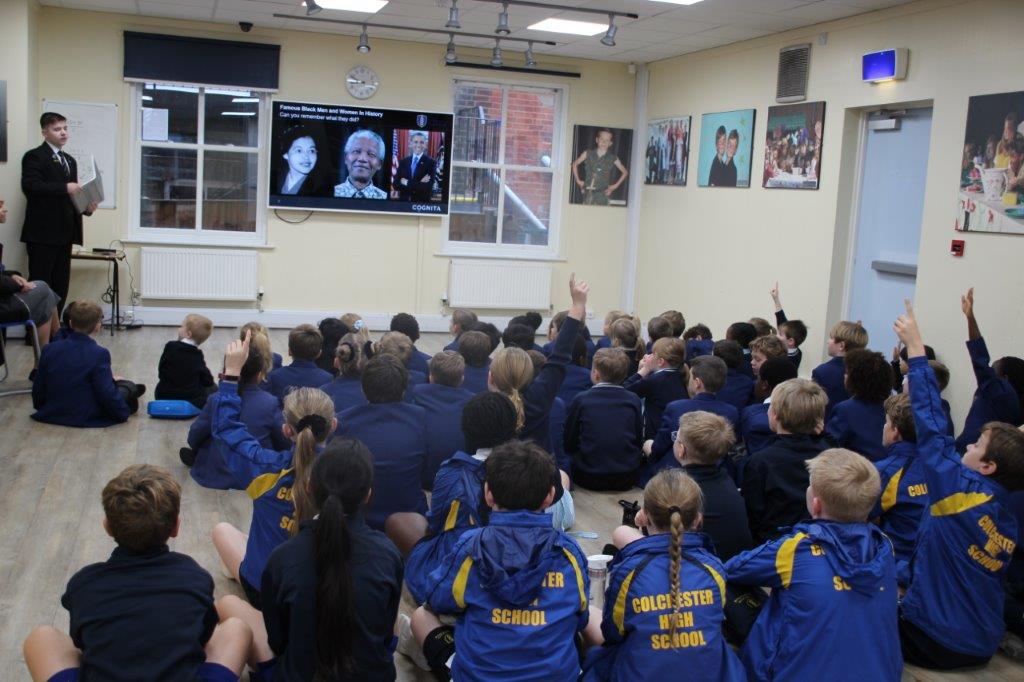 October is Black History Month in the UK. As a school, we have been marking this event through a series of assemblies and through Form Time activities and discussions. Our Diversity Ambassadors have worked hard to put together an assembly to be shared with pupils throughout both the Lower and Senior schools. The importance of respecting diversity has also been discussed in lessons and in displays across the school.
About our Assemblies by Em and Nathaniel (Year 10)
As Diversity Ambassadors, we have led a series of assemblies this week to our peers celebrating Black History Month. We will also be delivering an assembly to the Lower School next week. Black History Month can sometimes be overlooked by other seasonal events, such as Halloween. This is why we felt it was important to raise awareness of this event by discussing the importance of Black History and the role that black people have played in Britain in the past. We also aim to explore Black British history as often the emphasis can be on American History. Therefore, we have shared examples of famous black Britons in our assemblies and challenged our peers to find out more about the importance of individuals during Black History Month.
Black History Month in Year 2 by Sophia - Deputy Head Girl Year 6
In Black History studies, Year 2 pupils have been learning about black hero's and heroines and they made a power point about Mary Seacole, Arthur Rash, Cathern Johnson, Martin Luther King JR and Rosa Parks.  This is what they told me.
"I think that it is important to learn about black people in Black History Month because it reminds people how amazing even if you have a different skin colour. It also proves that everyone is equal." – Eddie
"I think it is very important to learn about black history because it is sad that black people were slaves and treated worse because of their skin colour." – Yusuf
Published on: 22nd October 2021