Amazing Times at World Book Day 2018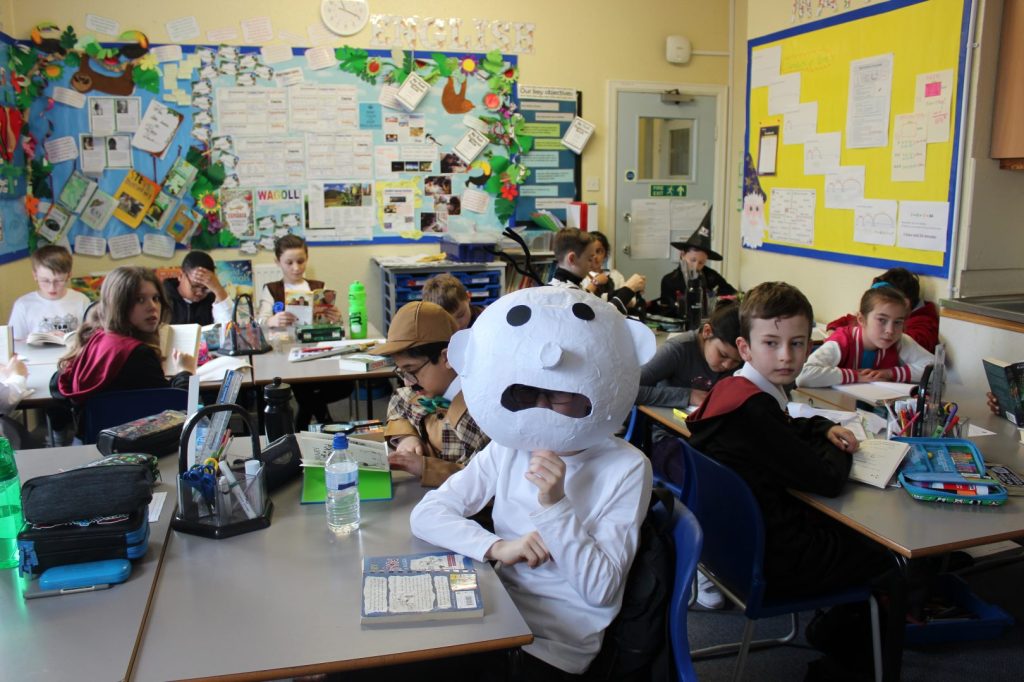 Due to the snow, we had to postpone our World Book Day to this week but it does not seem to have put a damper on anyone's enthusiasm for the event.
The celebrations started on Tuesday with Mrs Ritson and the English Department surprising all our Key Stage 3 pupils by handing them all the gift of a book. We hope the pupils all enjoy reading them! Thank you to the Book Trust for donating the books.
Today it was the turn of Lower School.  It was so amazing to see so many pupils dressed as their favourite characters and they had clearly put a tremendous amount of effort into the occasion! Thank you also to all the teachers who arranged such fun book themed activities for the day.  Activities included the Lower School Book Swap, the book treasure hunt, and "Drop Everything and Read" – when the Lower School has never been so quiet!   This afternoon, the pupils also enjoyed a Lower School Assembly where they got to hear the results of the "Extreme Reading" Competition….. The poor judges had a terrible time deciding as there were some incredible photos sent in but their final decisions were:
First place: Tobey in Reception
Second place: Josh in Year 5
Third place: Poppy in Reception
Runners up: Noah (Year 5) and Joel  (Year 4)
Well done to everyone who participated.
Meanwhile, the Senior School  "Send a story around the world" initiative  continues its travels to all our Sister Cognita schools and we hope to be able to publish it soon.
Published on: 7th March 2018