A Pupil's Perspective of Pupil Voice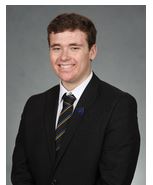 Since the beginning of this academic year, we have all been fortunate enough to see the easing of certain COVID restrictions which inhibited our ability to interact across year groups and importantly, in person, with others. Now that we are afforded certain freedoms that were previously restricted, the CHS community has begun working collaboratively once more as pupils 'lead' the way in engineering positive change within our school.
The Pupil Voice programme spearheads this action. Our specialist groups, led by the Senior Prefect Team, oversee 'Academic Excellence', in which our current curriculum provision is under review; 'Diversity and Inclusion', where we actively encourage and enable a culture of respect and tolerance towards all within our community; and in our roles as 'Global citizens', where we explore our own and our school's commitment to sustainable practices looking for ways to reduce our carbon footprint post COP26. Additionally, we also chair and run weekly Student Council meetings. This enables pupil representatives from each form to raise and discuss any issues with Senior Prefects and school staff. The pupils attending use their voice to confidently raise a myriad of pupil centred-issues or initiatives such as uniform changes, the reinstatement of the Wellesley café, the leading of extra-curricular clubs – to name but a few.
Working with Prefects from the Lower School, our Pupil Voice programme enables pupils to have their views heard on specific topics, which are then used to inform and facilitate positive change for the future growth, development and benefit of our school community. Our weekly meetings are an open and dynamic space where spirited discussion facilitates positive outcomes. It's great fun too.
As we Year Elevens prepare to leave CHS and face head on the demanding requirements of Higher Education, these experiences enable us to develop not only as young leaders, but to be able to communicate freely and work collaboratively; preparing us for the necessity to present our own ideas whilst always respecting and listening to the opinions and views of others. We have found that giving pupils the opportunity to work together in a team has led to greater and more purposeful engagement from across the CHS community. We look forward to continuing our positive actions across this academic year, making Colchester High School even more high-achieving, inclusive and happy.
Published on: 3rd February 2022