25 Year Anniversary Celebration for Nursery Manager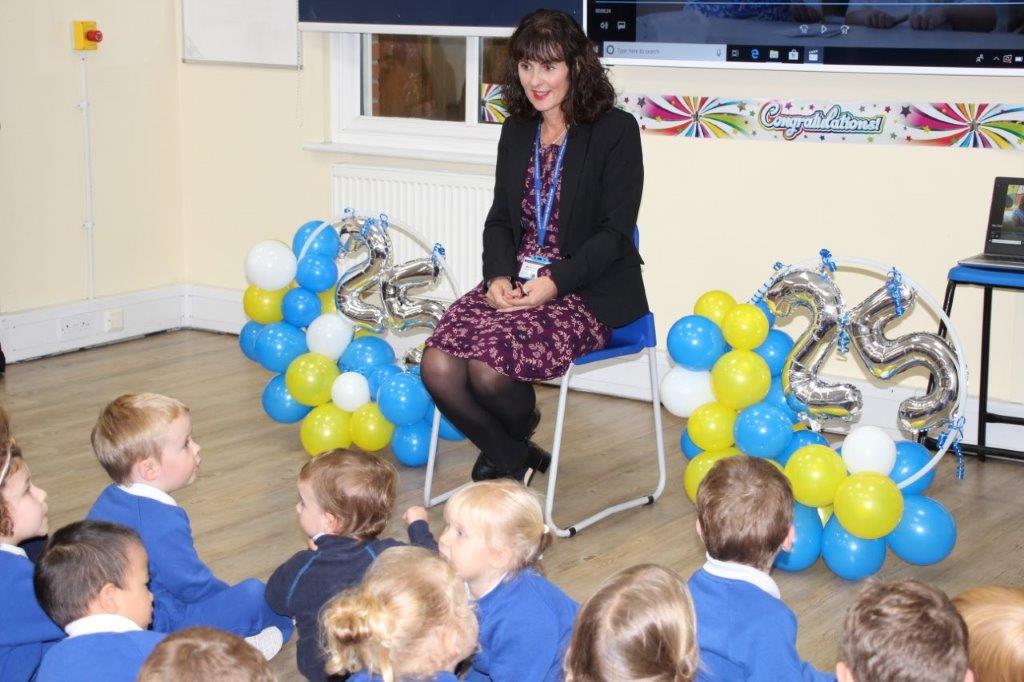 Parents, staff and both former and current Nursery pupils joined together to celebrate Mrs Hull's 25th Year Anniversary of working at Colchester High School Nursery.
Mr Young, Principal, said "Mrs Hull, has been instrumental in the development and happiness of so many of our children over the years. During her tenure the Nursery has gone from strength to strength with all our children achieving their Early Years development goals and starting school as confident and independent learners. We are all so grateful to her for all her hard work, energy and dedication".
Published on: 24th October 2019